Our Flea Exterminator Service
Cats and dogs hate fleas, and so do we! For good reason! Causing skin irritation, allergies, and diseases like typhus and tularemia, fleas can be a real problem.  So we recommend putting your pets on a flea and tick prevention medication from your vet, then calling the experts at Zeroach Pest & Termite to treat your property. This combination will ensure your family and four-legged friends are protected from fleas, particularly during the spring and summer months.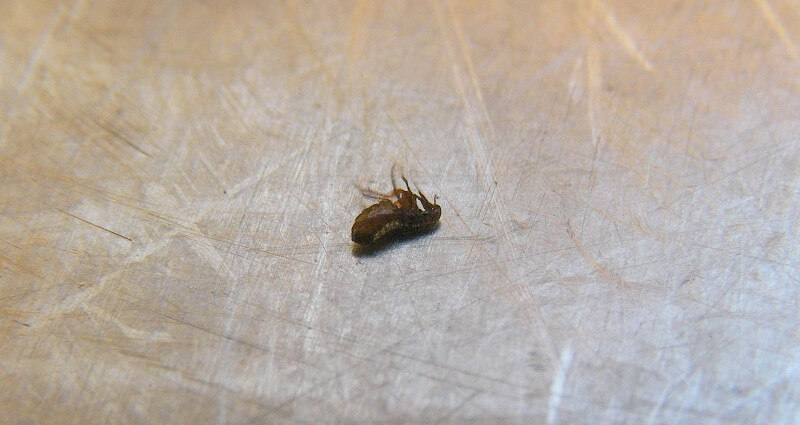 Our Unique Approach To Flea Extermination
Fleas have gotten much tougher to control in recent years. Often they require that special preventative efforts be made before they show up. The best time to begin a flea control program is in Spring before you get adult fleas. But if you've already got a full-blown infestation, fleas must be controlled at every stage of their life cycle. The team at Zeroach Pest & Termite knows how to kill adult fleas and prevent future generations from breeding, giving you the long-term protection you deserve.
We'll first determine the severity of the infestation by inspecting the entire property. If you're dealing with a flea problem, we'll move forward with our flea treatment. Two or three services are often required to eliminate this pest.
We'll carefully apply the proper residual materials and insect growth regulators (IGR) on all floor surfaces, paying special attention to the areas your pets spend time. This could even be the grout on bathroom tile! Not only does this approach kill fleas on contact, but it also interrupts their breeding cycle. Best of all, this method lasts for 4-6 months!
For short-term, but faster results, we'll carefully spray a combination of liquid residual and insect growth regulator (IGR) to the areas your pet(s) frequent or wherever there is flea activity. For long-term, but slower results, we'll use a granulated insecticide to kill all adult fleas in your yard. This is a great preventative against fleas and ticks to add to your regular pest control service. 
Why Choose Zeroach Pest & Termite
We're passionate about helping people just like you get rid of unwanted pest problems. As such, we are proud to be the only pest control company in
Lubbock, TX
promising excellence in value, service, and trust.
Frequently Asked Questions
15% OFF
Your First
Service
First time doing business with Zeroach Pest & Termite? Get 15% OFF your initial purchase! The more you spend, the more you save.
★★★★★
"I appreciate Matt Britton and his diligent work in making sure all the bed bugs and roaches were eliminated for me. He is very, kind, thorough, caring, and helpful to help me. I would highly recommend him and Zeroach to anyone in need. Matthew comes back to check to make sure the work is eliminating the problem. He's not just a one-time sprayer and leaves you as he is very caring about his patrons."
- Virgie B.
★★★★★
"Matt and his team are amazing every time we work with them! They service our home for regular prevention and mosquito control in peak months and have done termite work on a few properties. They are super knowledgeable, professional, respectful of your appointment time, and very reasonable. This is who you need to call in Lubbock!"
- Charity L.
★★★★★
"I highly recommend this company! Matt is absolutely amazing. He is very professional, punctual, respectful, honest, hard-working, compassionate, reasonably priced, thorough, and even gave me advice about my sickly children. The advice he gave me, when I researched, turned out to be 100% accurate. I am beyond grateful and greatly appreciate this man's commitment to his job."
- Valeri G.