Our Mosquito Control Service
When the mosquitoes come out in Lubbock, TX, it's easy to stay inside. Mosquitoes ruin the warmer months and expose your family to dangerous diseases like Zika and West Nile Virus. Luckily, Zeroach Pest & Termite can help! Our mosquito control service is more than a deterrent or repellent, it's a killer. We really HATE MOSQUITOES! Its impossible to completely eliminate these evil little idiots completely but we will get it so close that you'll swear that they are gone!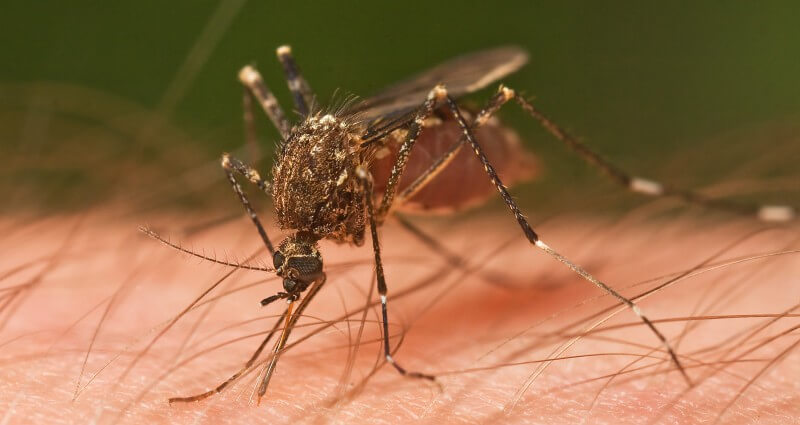 Our Unique Approach To Mosquito Control
Your mosquito control service starts with a walk through inspection of your property by a highly-trained technician from our team. Once the inspection is complete, we'll provide you with a treatment plan that's right for you. Our goal is to spot conditions conducive to their existence, knock out current infestations, and help to break the breeding cycle so you can enjoy your yard.
We'll thoroughly inspect your property for signs of mosquito activity and identify breeding grounds. We'll begin with the obvious areas (old tires, buckets, wheelbarrows, and clogged gutters) and empty water from them. We'll also check flower pots and the saucers they sit in. All these areas will be treated in some proper way. 
2. MOSQUITO BARRIER SPRAY
Mosquitoes are commonly found in trees, bushes, shrubs, and other heavily wooded areas because they feed on plant nectar. So we'll use a backpack misting sprayer to target these areas with a growth regulator and insecticide as well as a larvicide. This treatment kills mosquitoes on contact and bonds to foliage, where it acts as a repellent for weeks to come. Then, we show back up in 21 days to keep this going all summer long. 
Why Choose Zeroach Pest & Termite
We're passionate about helping people just like you get rid of unwanted pest problems. As such, we are proud to be the only pest control company in
Lubbock, TX
promising excellence in value, service, and trust.
Frequently Asked Questions
Get A Free Bedbug Inspection
Think you may have some thirsty visitors? We will do a thorough inspection of your household free of charge.
★★★★★
"I appreciate Matt Britton and his diligent work in making sure all the bed bugs and roaches were eliminated for me. He is very, kind, thorough, caring, and helpful to help me. I would highly recommend him and Zeroach to anyone in need. Matthew comes back to check to make sure the work is eliminating the problem. He's not just a one-time sprayer and leaves you as he is very caring about his patrons."
- Virgie B.
★★★★★
"Matt and his team are amazing every time we work with them! They service our home for regular prevention and mosquito control in peak months and have done termite work on a few properties. They are super knowledgeable, professional, respectful of your appointment time, and very reasonable. This is who you need to call in Lubbock!"
- Charity L.
★★★★★
"I highly recommend this company! Matt is absolutely amazing. He is very professional, punctual, respectful, honest, hard-working, compassionate, reasonably priced, thorough, and even gave me advice about my sickly children. The advice he gave me, when I researched, turned out to be 100% accurate. I am beyond grateful and greatly appreciate this man's commitment to his job."
- Valeri G.