Pest Control Coupons, Offers, and Deals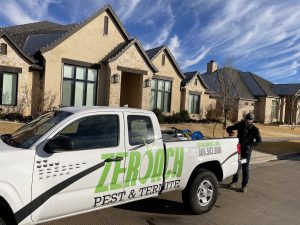 Thank you for visiting our special offers page! We know we aren't the only show in town, but we are among the highest-ranked and most dependable, plus our pricing beats most competitors hands down. So if you're having trouble choosing a pest control company in Lubbock, TX, we hope these coupons, offers, and deals will make it easy to select Zeroach Pest & Termite for all your pest and rodent control needs!
Save Money On Our Services!
From pest control to rodent control, and everything in between, we have a special offer just for you! The only condition we have is your address must be located within our service area. For a complete list of the cities and towns we serve, please take a look at our
service area maps
.
How To Claim and Redeem Your Pest Control Coupon
Saving on your pest or rodent control service is easy! Simply select a pest control coupon from the list below and call us at 806-543-0001 to redeem it. We look forward to serving you at the highest level!
15% OFF
Your First
Service
First time doing business with Zeroach Pest & Termite? Get 15% OFF your initial purchase! The more you spend, the more you save.
$10 OFF On Each Customer Referral
Refer your family or friends and you both get $10 OFF the next pest control service for each referral you send our way.
Get A Free Bedbug Inspection
Think you may have some thirsty visitors? We will do a thorough inspection of your household free of charge.